Our Story
The printing press Addie uses to print the flags is a 1885 era Candle & Price 8x12 Letterpress. Letterpresses where the standard presses of the world until early in the 20th century when off set printing was invented. They are called letterpresses because the type that was used was set by hand, one letter at a time. Addie's grandfather grew up in the 1920s and back then many boys had small table top presses and would print business cards and stationery as a hobby and make a little money. Her grandfather acquired a larger (heavy) floor model press in 1960 in Philadelphia so he could print items for his business. At that time Addie's father and uncle were 12 and 14. They hung out their shingle and printed stationery, cards, invitations, bill heads and other jobs for their school, a few local doctors, churches and other individuals. Years later, Addie and her brother would also find themselves using the press for fun projects with their father in the basement. The press could also print wood block cuts and linoleum cuts. This same 8x12 press currently resides in Addie's Dad's garage/print shop and is still used by him to print cards, stationery, tickets, and envelopes etc. The paper or in Addie's case canvas is hand fed into the press as the rollers ink the blocks and then press down onto the canvas leaving a reverse impression of the block. One flag at a time.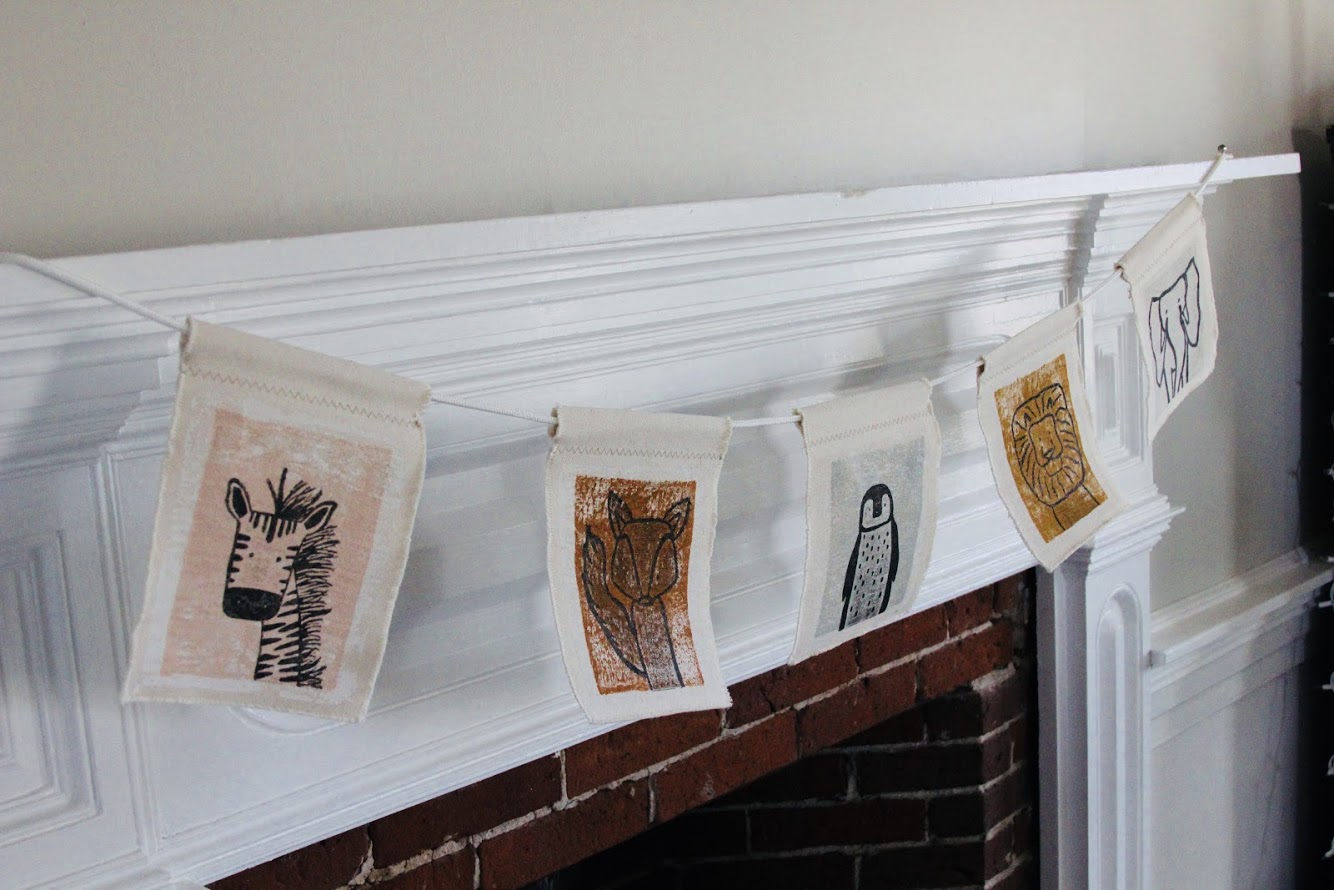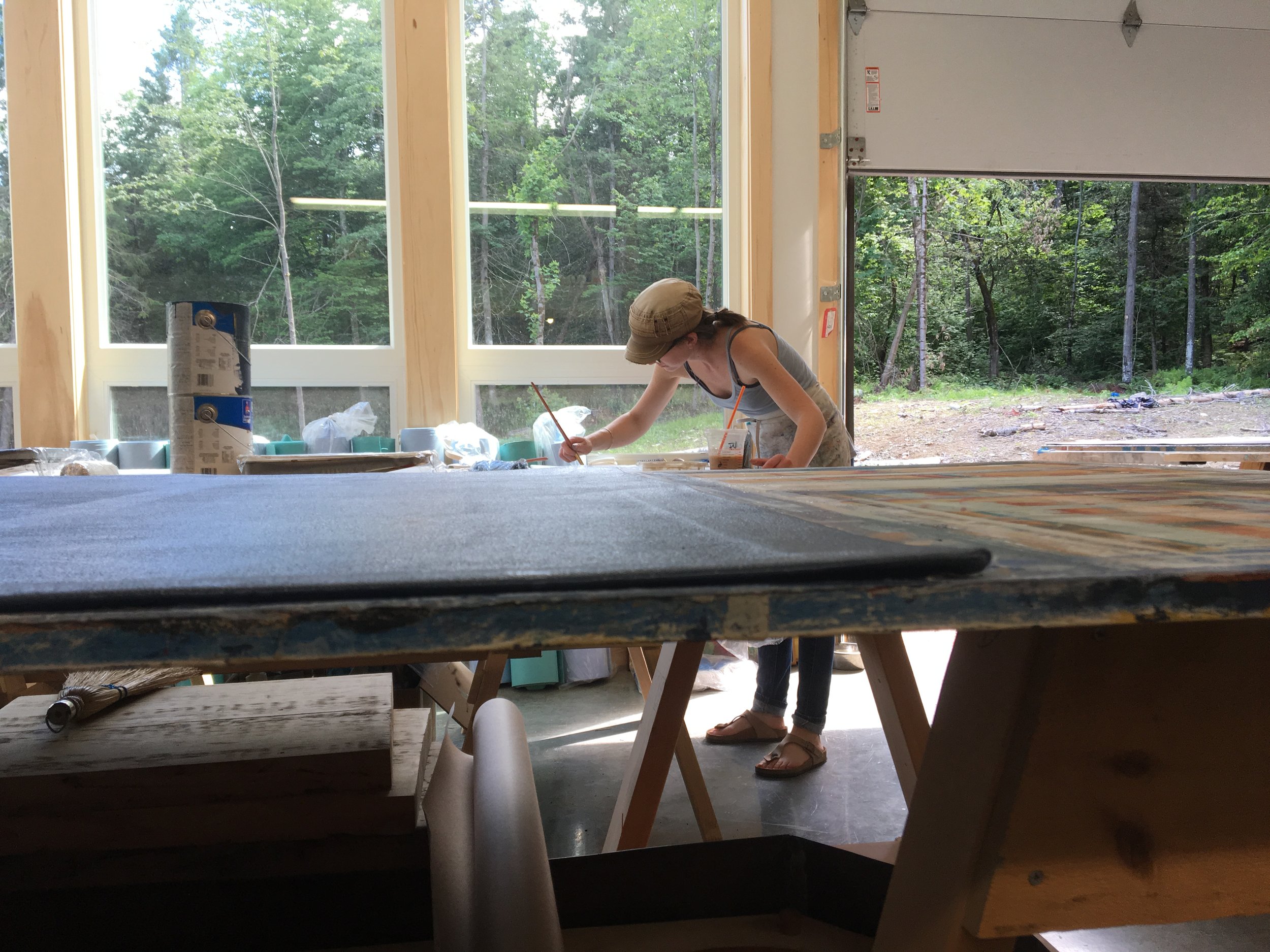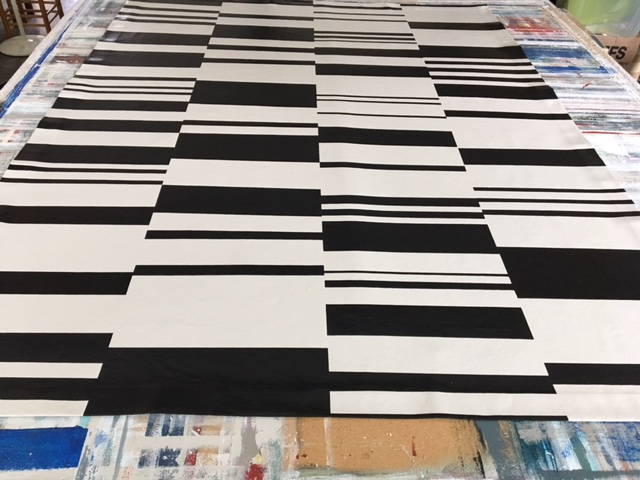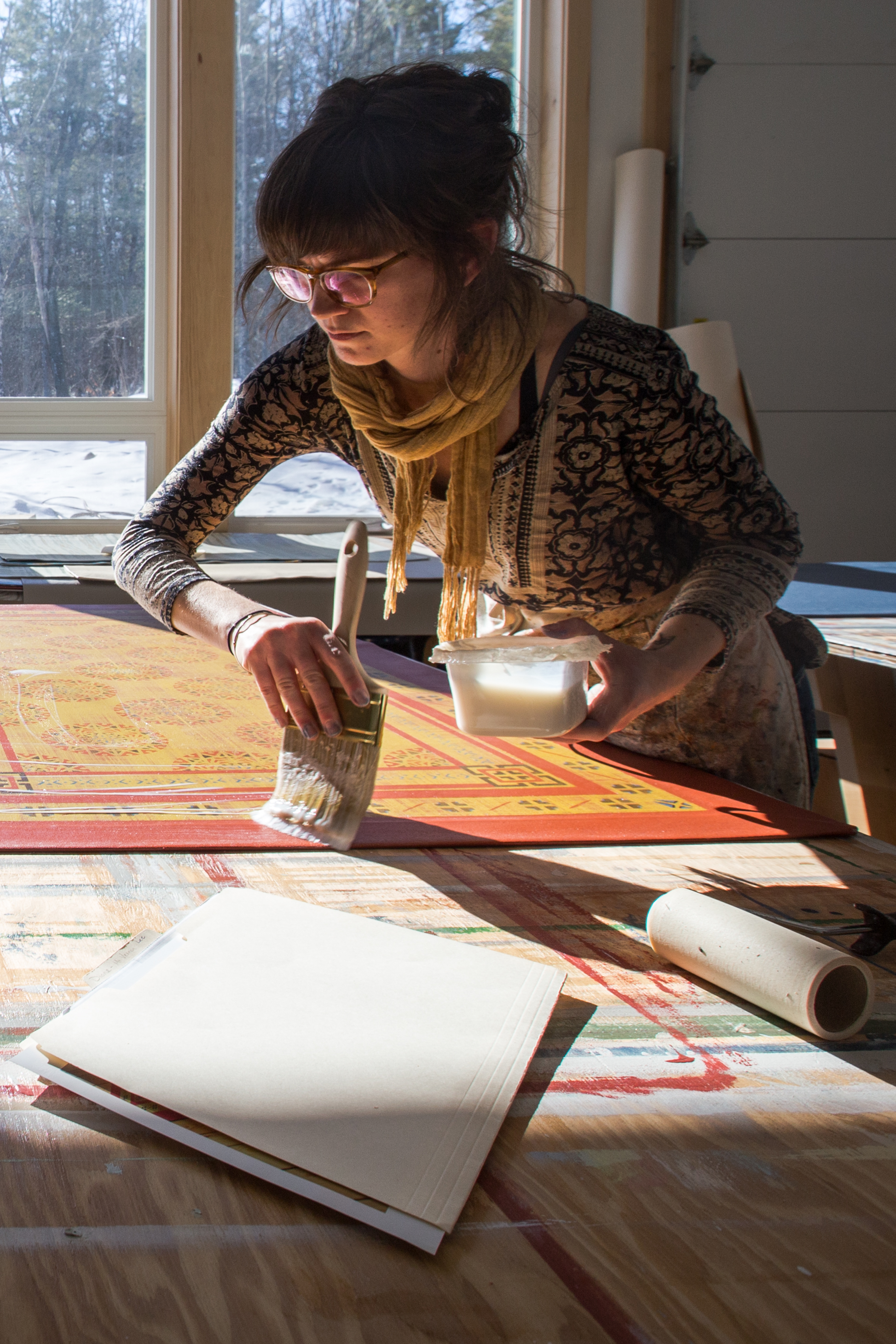 Our Process
Each Floorcloth starts as a roll of heavy weight natural canvas. It is then cut and hand shrunk. The blank can then be made by creating a 2 1/2" back hem with stitched mitered corners to ensure structural integrity and a flat-laying rug. Next come the five layers of primer and base paint, which is a marine-grade acrylic (used for durability and flexibility). Once cured, the design process occurs. With final design touch-ups complete, we can begin applying the five layers of clear marine-grade finish, curing thoroughly between each coat. With the final coat completely dry, we then give the edge of the back hem a clean cut and insert the removable non-skid pad which helps keep the floorcloth in place as well as feels nice under foot. Throughout the entire construction process there is no adhesive used. Any adhesive will breakdown long before the life of the floorcloth. Recommended for indoor use.
A love for unique prints and a respect for tradition printing methods is what motivates us at the print studio on a daily basis. Our Canvas Flags, Pillows, Totes and more are printed with hand-cut block-prints on an 1889 Chandler & Price Letterpress. Using traditional printing methods, each piece is hand fed into the press and printed one at a time, creating a truly unique patina.